WEBSITE DESIGN, MAINTENANCE, AND HOSTING
Global PCNet offers integrated solutions regarding Web design.
Every website project is performed in a personalized way according to our client's preference.
.



WEB PROJECT TYPES:

Corporate Web..................................................From

$ 8,000 Pesos


Geared for those businesses that wish to obtain a noteworthy and quality presence on the Internet. It is about providing service, product, location, reference, and contact information to your clients in an attractive, practical, and efficient way.

We develop corporate web pages, always by way of a previous study of the technical needs of your company. There are several types of corporate web pages.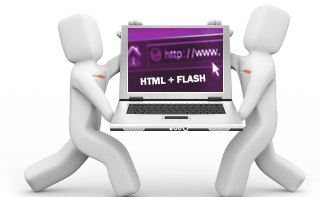 Corporate Websites Types:

HTML pages with static content (basic visual impact).


HTML pages with a combination of static content and Flash animations (medium
visual impact).


Web projects developed entirely with Flash (high visual impact with development
of multimedia animations).

Your website is designed using HTML, Flash, or a combination of both programs depending on the company's goals and the versatility that the owner wishes to provide to the web page.a.

WEBSITE MAINTENANCE.
At Global PCNet, we offer trained staff for the maintenance and updating of websites, and we offer the following packages according to your needs.


| | | |
| --- | --- | --- |
| 1 hour | 5 hour | 10 hour |
| $ 650 (pesos) | $ 3,000 (pesos) | $5,500 (pesos) |

WEBSITE HOSTING.

Mounthly fee................................................................................From $ 200 Pesos
To have a web page, it is necessary to have a domain name and hosting to accommodate your site. We offer a personalized service to meet your needs and those of your customers




Contact us for more information about these services.